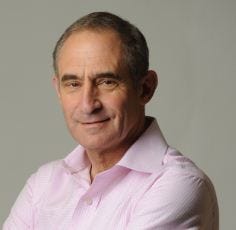 Apr 8 • 13M
Podcast 2: Professor Dan Isenberg
Does Entrepreneurship Lead to Inequality?
This podcast features investors, academics, entrepreneurs, and other experts on solving the problems of wealth inequality through entrepreneurship and venture capital.
A dynamic and contrarian conversation with Professor Daniel Isenberg (Harvard Business School, Columbia Business School, Babson College, INSEAD) about the role that entrepreneurship plays in creating inequality. See Harvard Business Review article for reference.